Reflections from Dr. Fred McGlynn on his medical trips to Haiti in 2016 and 2017.
Children who are born with club feet, develop crooked legs from lack of nutrition, or have multiple deformities would have no chance of receiving care in Haiti. My surgical team has been working in Jacmel (southern Haiti) for over 20 years. We have seen a generation of children grow up and have hope for a full productive life once they have deformities surgically corrected.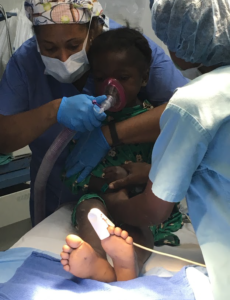 Our team first visited in December 2016 to screen children and adults with Orthopaedic problems so we could plan best care and bring needed supplies (hardware, medications, splints and casting materials, crutches etc.) In January 2017 a larger group of doctors and nurses (including Dr. Phil Wadajo and Mark Sinclair) returned and performed life changing surgeries on 15 children and 10 adults. Our February visit allowed 12 of us to return and do follow up care from January surgeries plus another 12 orthopaedic cases and 26 urological procedures.
We enjoy working with our Haitian health care providers: surgeons and internists, nurses, and physical therapists. We continue to learn from them how so much can be done with little in the way of supplies.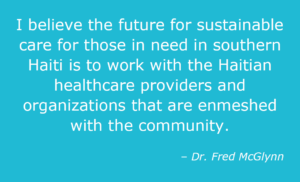 The Haitian health care team continues to follow up on patients that had surgery in January and February. We feel so blessed to work with Haitians that work through so many daily obstacles—-often traveling from Port au Prince (3 ½ hours each way)–to balance medical care needs in Jacmel and their families in Port.
Community Coalition for Haiti (CCH) opened a rehabilitation clinic in Jacmel in 2010 (following devastating destruction from the earthquake). Now the CCH clinic has full time Haitian staff for primary care, physical therapy, and surgical assistance. They help us provide sustainable care for those in need in the Jacmel region. They now have 3 functional Operating Rooms that allow us to provide safe surgical care. The CCH family has welcomed us and supported us in every way for the past 7 years.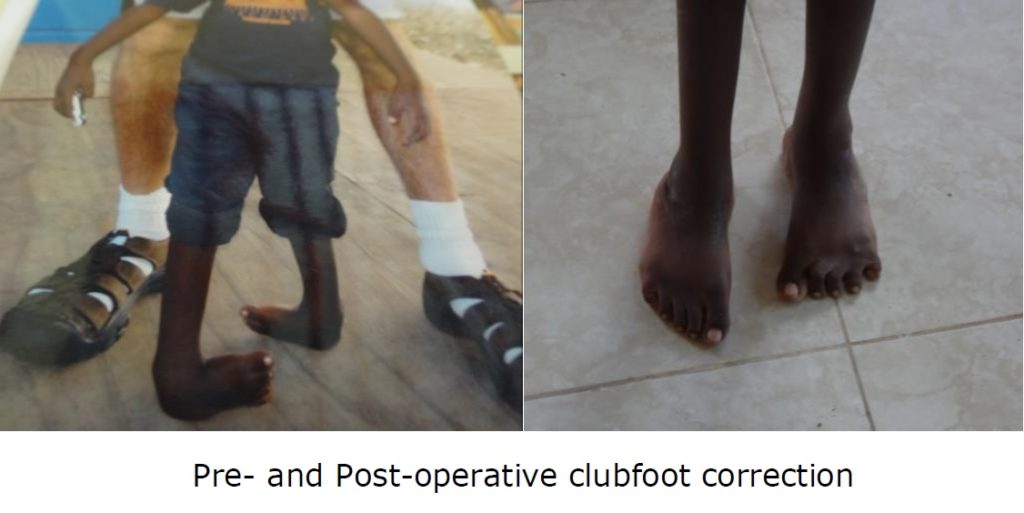 Pazapa ("which means step-by-step" in creole) is a special needs school that we have worked with since 1990. Most of the children we take care of with surgery are referred from Pazapa. One very exciting development is the new clubfoot program that is run by Haitian physical therapist, Toni Antoine. In December, we saw newborns with clubfeet being treated with serial casting at 3 days and 2 weeks from birth (transported to Toni from mountainous communities). With conservative casting at birth, most of these children can be treated conservatively with serial casts and not surgery.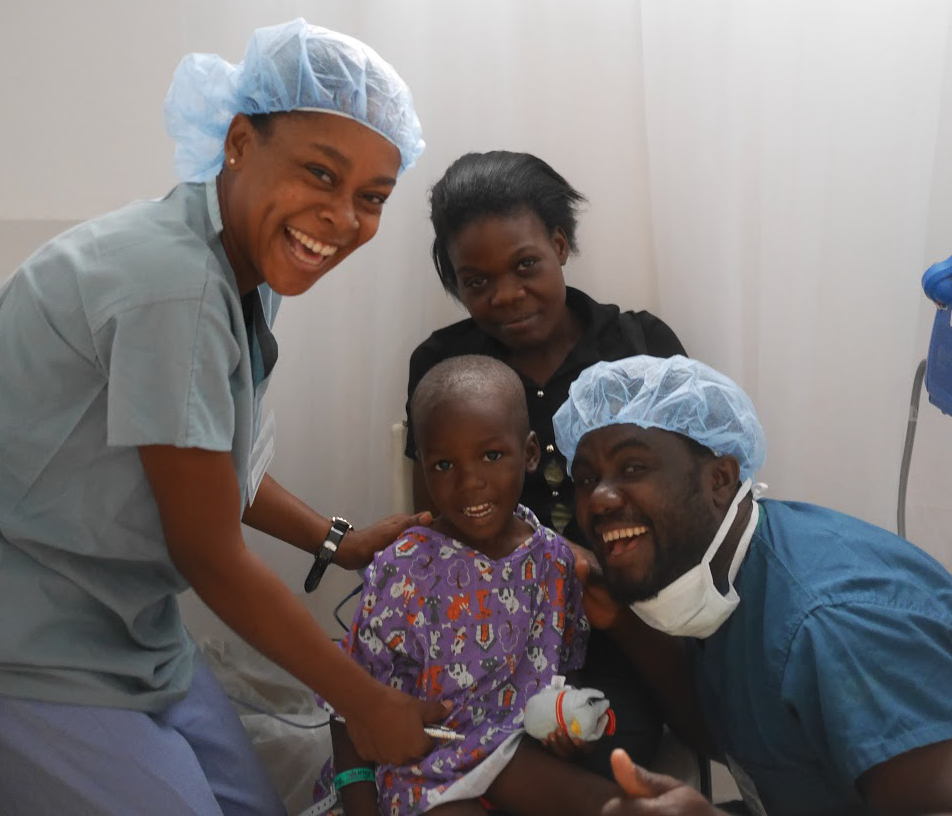 Toni's expertise with casting management is priceless to the welfare of children (and their families) born with clubfeet. Dr. Oda, a Haitian Orthopaedist, and 2 Haitian residents, Dr. Mondaley and Jean Jacques, were instrumental in working with us in our December screening clinic and surgical visits in January and February. They continue to do follow up care and give us updates of patient progress. I believe the future for sustainable care for those in need in southern Haiti is to work with the Haitian healthcare providers and organizations that are enmeshed with the community.
We are once again re-baptized with the opportunity to work and learn from those in Haiti. With hope, joy, and appreciation for those we have served, we are being transformed by them. It is not important how many patients we see or how many surgical cases are done—but how much passion we put into our work.
"In this life we cannot always do great things. But we can do small things with great love." – Mother Teresa