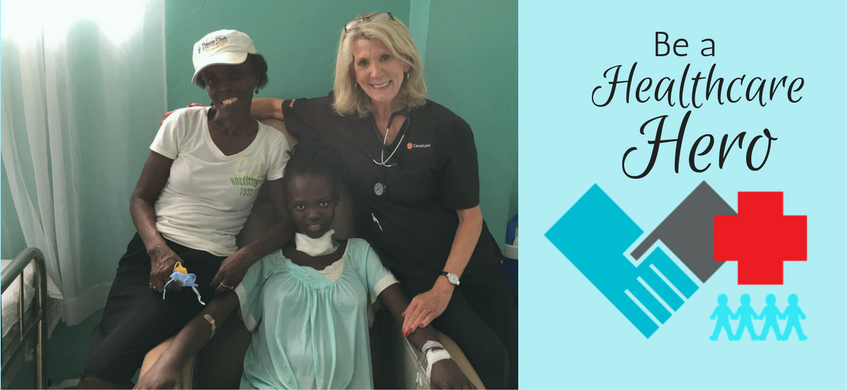 When you become a CCH Healthcare Hero, your recurring gift of at least $30 per month or $360 per year provides year-round support to the CCH healthcare mission, ensuring that patients like Nirva, pictured above, receive the quality care they deserve, regardless of their ability to pay.
And right now, for a limited time only, the first 25 Healthcare Hero gifts will be matched dollar for dollar for the first year! That means that your gift of $30 per month now turns into $720 for CCH patients! For less than $1 per day, you can support the life-saving care happening every day at our Primary Care, Surgical and Physical Therapy clinics.
Also for a limited time, all Healthcare Heroes receive a new CCH insulated tumbler – to help keep you cool, hydrated and telling the CCH story this summer!
The payment processing form below is secure with an SSL certificate available by clicking the link at the bottom. If you would prefer to enter payment information directly into this same form on an https:// website, please click this donation link.