More than 26 years ago, CCH's founders stood in the small mountain village of Pignon in northern Haiti. One of their friends, a Haitian man who'd studied and lived in the US for years, had been called by God to return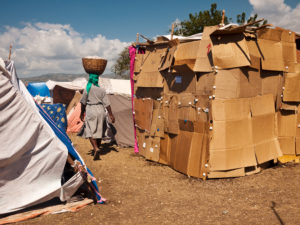 to Haiti to serve his people as a doctor. He gave up all that he'd built in the US to treat the poorest of the poor from the back room of his small Haitian home. Although devoted and faithful, he was struggling to address the overwhelming need for his services. He needed help.
Our founders returned to their home churches – Vienna Presbyterian Church and First Baptist Church of Vienna – and asked for help. They felt compelled to turn the call that had been placed upon their hearts into action.
Over the next twenty years, the Community Coalition for Haiti (CCH), led by these founding members and churches, helped that Haitian doctor build a clinic – and later a school and an orphanage.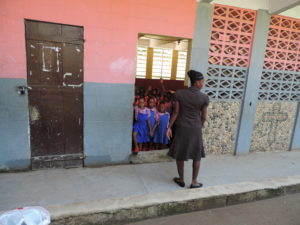 CCH walked alongside him and a growing team of other devoted servants to make healthcare possible for thousands of struggling but resilient Haitians. We fed starving infants, we trained Haitian leaders and we committed ourselves to providing the gift of education to as many of the community's children as possible.
When a massive earthquake rocked Haiti in 2010, CCH was there. When Haiti's Ministry of Public Health asked CCH to come to Jacmel, a coastal city that had suffered tremendous casualties and whose public hospital had completely collapsed – we accepted the call to serve. Our staff and volunteers were some of the first on the ground in Jacmel after the earthquake; they worked out of tents erected next to the hospital's rubble, providing emergency care, surgical and rehabilitative services and logistical leadership.
Even though many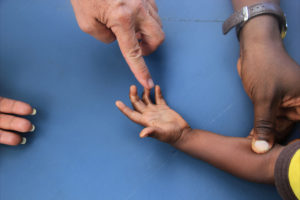 other organizations have left Haiti, we are still there. Presented with the tremendous need that remained in Jacmel after the earthquake, and acknowledging that our goal had always been to enable self-sufficiency, CCH made the difficult but inspiring decision to take a leap in 2011: We left Pignon and our programs there – fully under the leadership of capable Haitian hands – and planted new roots in Jacmel. We're proud and thankful that programming continues in Pignon to this day, and CCH's programs in Jacmel will soon enter their seventh year!
What began as a joint mission effort between two churches in the early 1990s has grown over the past 25+ years to become its own ministry – supported, loved and encouraged by a multitude of individuals, churches, organizations, businesses and schools from across the United States. For more information about how to get involved, please click here.